30-minute midday meals without a leafy green in sight
Sick of salad but want a quick plant-based lunch? Try these simple yet hearty midday dishes.
Eggplant, Lettuce & Tomato
Eggplant is a reliable meat substitute because it is hardy and it can be grilled, broiled, baked or braised. It contains a healthy dose of nutrients, including protein, manganese, folate, potassium, vitamin K and vitamin C, as well as fiber. But have you tried making bacon with it? To make a satisfying pork alternative, slice an eggplant into thin strips and marinate with smoky spices, maple syrup, tamari and vegan Worcestershire. Bake on low heat for 20-30 minutes or until crispy. Whip some up for breakfast and make extra so you have leftovers for a quick ELT at lunch with toasted bread, hummus or vegan mayo, lettuce and tomato. Add zucchini to make it awesome!
No-Tuna Salad Sandwich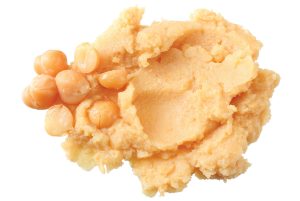 For a vegan twist on an old-school favorite, replace the tuna with mashed chickpeas. These legumes are a rich source of plant-based protein and contain a range of vitamins and minerals. Swap mayonnaise for tahini, hummus or vegan mayo. Add lemon juice, salt and pepper – and maybe a little Dijon mustard – for a simple sandwich, or layer in diced red onion, capers, roasted sunflower seed and/or celery for more flavors. This no-tuna lunch can be served between two slices of whole- or multigrain bread, or just eaten by the forkful.
Gado-Gado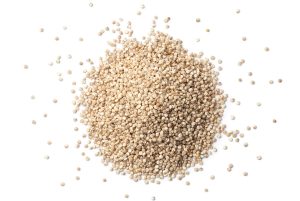 Looking for something a little more exotic than a standard tuna sandwich? Try this easy Indonesian dish. Gado-Gado, which translates to "mix mix," is a traditional bowl-based meal made with rice. Swap rice with quinoa for added protein. Top the quinoa with raw or steamed veggies, such as green beans, mung bean sprouts, red peppers, carrots and cabbage. Smother the ingredients with spicy peanut sauce made from peanut butter, tamari, chili garlic sauce, maple syrup, lime and water to thin. And if you want something a little more filling to keep you satisfied until dinner, add fried tempeh or tofu.
Black Bean Tacos with Avocado Cream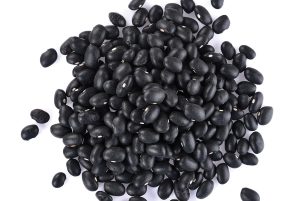 Using black beans instead of ground beef for a batch of lunchtime tacos is a no-brainer and the creativity – and added health benefits – come from the other fillings. Make this everyday Mexican meal extraordinary by adding avocado cream, a tasty topping that serves up a good dose of potassium and antioxidants. To make this super-fast, super-healthy, super-delicious option, put avocado, yogurt, cilantro, and lime juice into a food processor and process until the cilantro is finely minced. Then, add salt and pepper to taste and thin with water if you like. Build your taco with onions, tomato and/or lettuce.
©Tatiana; Koosen; Watkung