These high-tech sneakers can help you step up your fitness routine, not to mention your fashion game
We've heard of performance sneakers. . . but how about running shoes that lace themselves? Or ones that are fashioned with blades that do the heavy lifting on a long run? Or contain micro-sensors to track your every move? They exist! Indeed, the latest crop of high-tech sneakers seem like they've come straight out of a sci-fi movie, with features that will make you say, "A sneaker can do that?"

Here are three popular new kicks to try on for size. Note: All are available in both men's and women's styles.
Adidas Springblade 3.0
Fans give this shoe rave reviews for its high-tech cushioning, made possible by a padded sock liner and 16 polymer blades (Adidas calls them "springblades") which carry the feet smoothly across the pavement, for unprecedented spring and shock absorption. Plus, they make you look like a superhero.

For added comfort and flexibility, the shoe's midsole is built from separate pieces, which allows it to bend more freely. And built-in flex grooves in the outsole along with the strong toe spring (curved up toe at the front) allow you to roll easily through your stride.

A breathable upper material and mesh lining help wick away sweat and moisture. $160 www.adidas.com

Nike HyperAdapt 1.0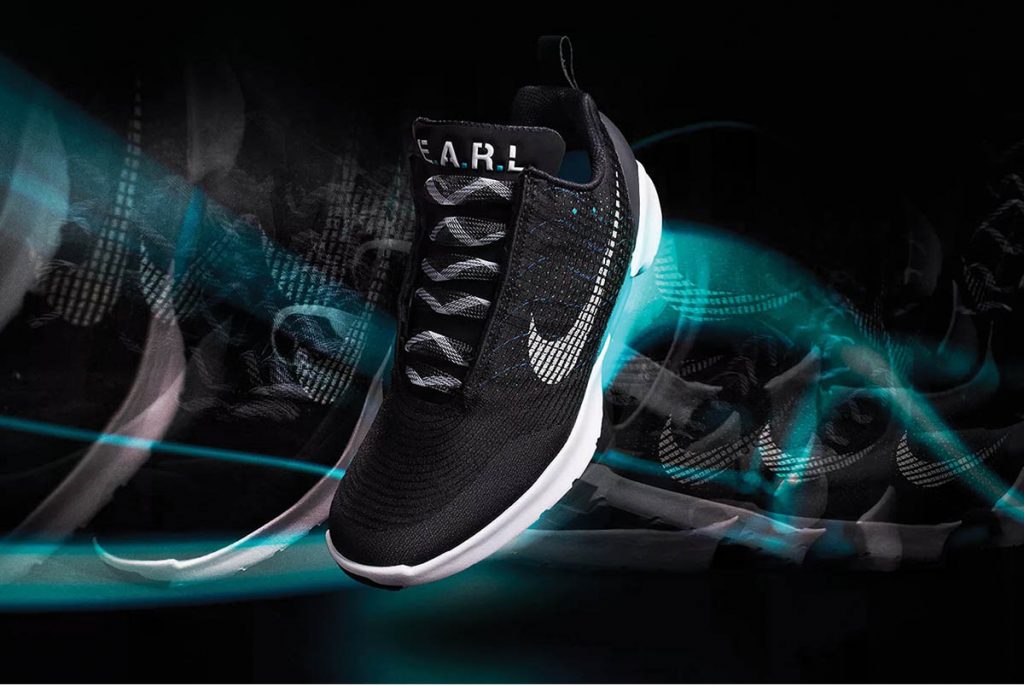 These shoes don't just look futuristic. They just may pave the way for the future of athletic shoes, utilizing "adaptive lacing technology" that includes a mid-sole LED, battery and sensors to electronically adjust to the contours of your foot. The result? A customized, snug fit that Nike says "makes it feel like an extension of your body." $720 www.nike.com

Under Armour SpeedForm Gemini 3
The Gemini has always been known for delivering a cushier ride than many sneakers in its class. But there's a reason there's so much hype about the newest version: Equipped with GPS and other smart sensors, these sneakers can track your miles, jumping level, workout plans, running routes, jogging metrics and more. And once you've finished your workout, all data is available as detailed reports on the MapMyRun application on your smartphone. $120 www.underarmour.com