Purple yams are all the rage right now, and they pack an even healthier punch than sweet potatoes. Here's how to enjoy them
Move over, sweet potatoes. A new yam is gaining popularity, and it's loaded with vitamins, minerals and antioxidants. What's more, it's purple! Ubes, (a.k.a. purple yams), are an indigenous staple of the Philippines, but they're now cultivated and enjoyed worldwide. Besides their irresistible color, foodies are obsessing over them because they have a sweet, nutty flavor and can be used in a variety of dishes ranging from sweet (believe it or not, they're a main ingredient in some ice creams) and savory (pair them with a Thanksgiving turkey in lieu of mashed potatoes).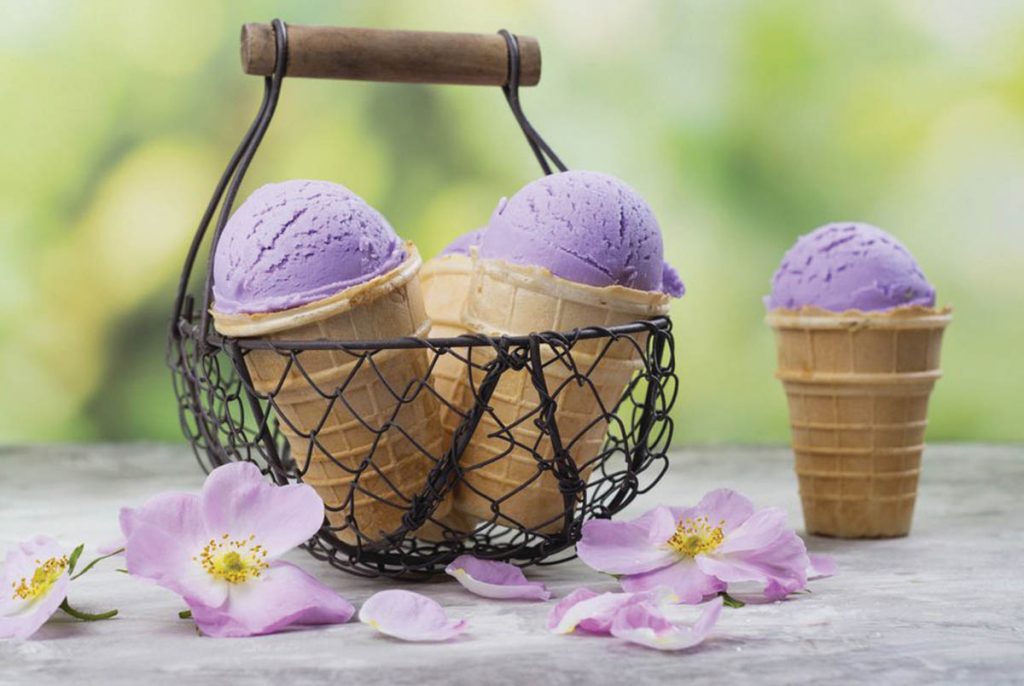 And nutritionists say they're even better for you than sweet potatoes. Their purple hue signals a rich anthocyanin content, which has been shown to help the body fight inflammation. Plus, purple yams are a good source of complex carbohydrates, particularly resistant starch which helps promote healthy bacteria and enhance gut health.
So, what's the best way to eat them? The simplest way is to prepare them like you would a traditional sweet potato: wrap them in foil and pop them in the center rack of your oven; bake for 60 to 90 minutes. You'll know they're done once they're soft when pierced with a fork. Then, add your favorite potato toppings (we recommend a little butter and cinnamon) and eat up!
Make This
Roasted Ubes with Lemon Thyme Dressing
Ingredients:
3 pounds baby purple ubes, quartered
1 tablespoon olive oil
1/4 teaspoon black pepper
Pinch of salt
Lemon Thyme Dressing:
1/4 cup olive oil
2 tablespoons fresh-squeezed lemon juice
2 teaspoons fresh thyme, chopped
1 small clove garlic, minced
1/4 teaspoon salt
Pinch black pepper
DIRECTIONS:
Pre-heat the oven to 400 degrees. Lightly grease sheet pan or line with parchment paper.
Place sliced potatoes on the pan and toss with the olive oil, salt and pepper. Spread out potatoes into an even layer and roast for about 40 minutes; potatoes should be tender and browned.

To make the dressing, add all dressing ingredients to a small bowl and whisk until combined.
Drizzle dressing over potatoes immediately before eating.

© Junpinzon